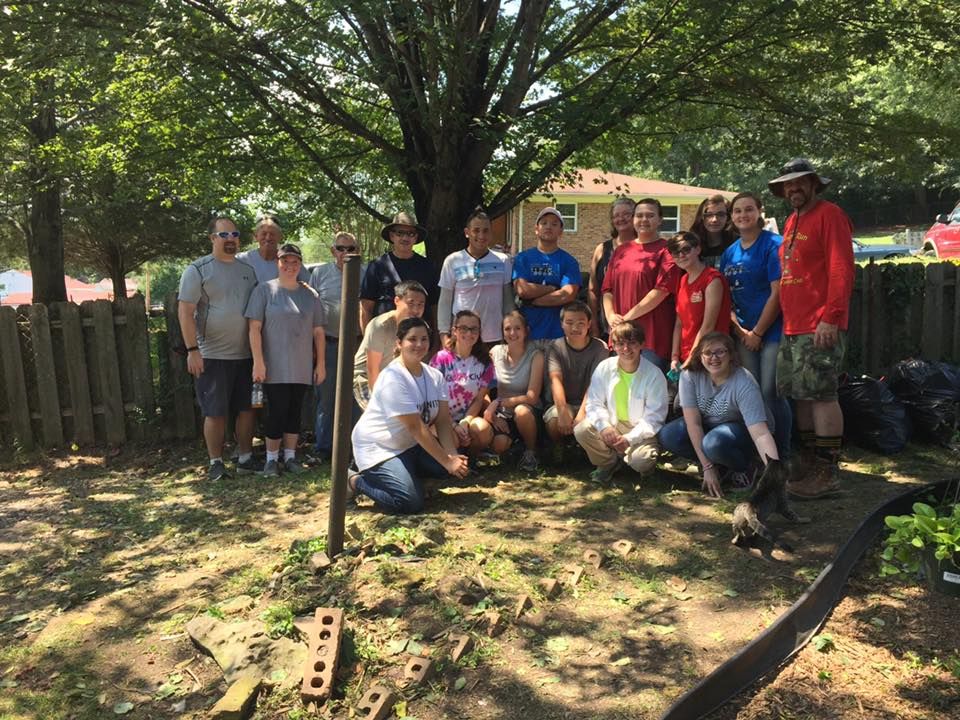 On August 19th over fourteen volunteers with Habitat for Humanity of Catoosa County came out to help a local veteran and his sister at their family home which needed extensive yard work.
Thirteen members from the LaFayette High School Key Club were among the volunteers who came out to support the project. "We really wanted to partner with the Key Club and helping out a veteran could not have been more perfect." said Penny Mahon, Catoosa Habitat's Executive Director. "Without the Key Club we would not have been able to accomplish as much as we did; they all worked really hard."
John Walden, LaFayette High's Key Club sponsoring teacher, commented that his group had a great time helping out and that he wants to continue partnering with Catoosa Habitat. "We wanted to partner with Catoosa Habitat and this project was a great start to an even better future." said John.
Joining the Key Club were other volunteers from around Catoosa County who brought equipment to help with the yard clean-up. Volunteers trimmed along the fence line of the home, cut down vines, and helped clean out a shed.
A dumpster was generously provided by North Georgia Excavation, which helped with the clean-up of debris and lunch was also provided to the volunteers by two local Subway restaurants located in Ft. Oglethorpe. "Catoosa Habitat is thankful for Subway and North Georgia Excavation for providing their services which helped make this project a success." Penny said. "The homeowners are so thankful for everything the volunteers have done to make their lives better."
To learn more about what Catoosa Habitat is doing in their community, and to volunteer, check out their website at catoosahabitat.org and like Habitat for Humanity of Catoosa County on Facebook.