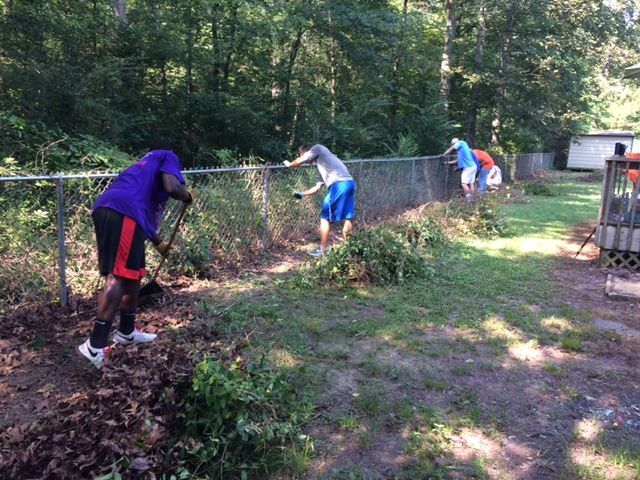 On Saturday, July 22nd, thirty local volunteers from around Catoosa County came out to support Catoosa Habitat's community clean-up project at a local residence.
"We are so blessed to have so many volunteers come out and support this day." said Penny Mahon, Catoosa Habitat's Executive Director. "It is because of volunteers' dedication that we are able to do this today and we are so thankful for each and every person here."
Some of the tasks that volunteers performed include pressure washing the home, painting various rooms, doing yard work, and redoing a bathroom. "The bathroom was a major undertaking but, with the volunteers we had we were able to help the homeowner have a new, functioning bathroom." Penny said.
Domino's of Ringgold and Chick-fil-a of Ft. Oglethorpe donated lunch to the volunteers. "Without the donation of food, we would not have been able to accomplish as much as we did because we would've had to leave the site for lunch." said Penny. "They are great businesses and we thank them tremendously for their donation."
The homeowner expressed gratitude for what the Catoosa Habitat volunteers had accomplished at her home. "I'm so blessed beyond words what Habitat has done for me and my boys." declared the homeowner. "We are just thankful for everyone who came out to help us."
To learn more about what Catoosa Habitat is doing in their community, and to volunteer, check out their website at catoosahabitat.org and like Habitat for Humanity of Catoosa County on Facebook.
Article by Joshua Kinman-AmeriCorps VISTA at Catoosa Habitat