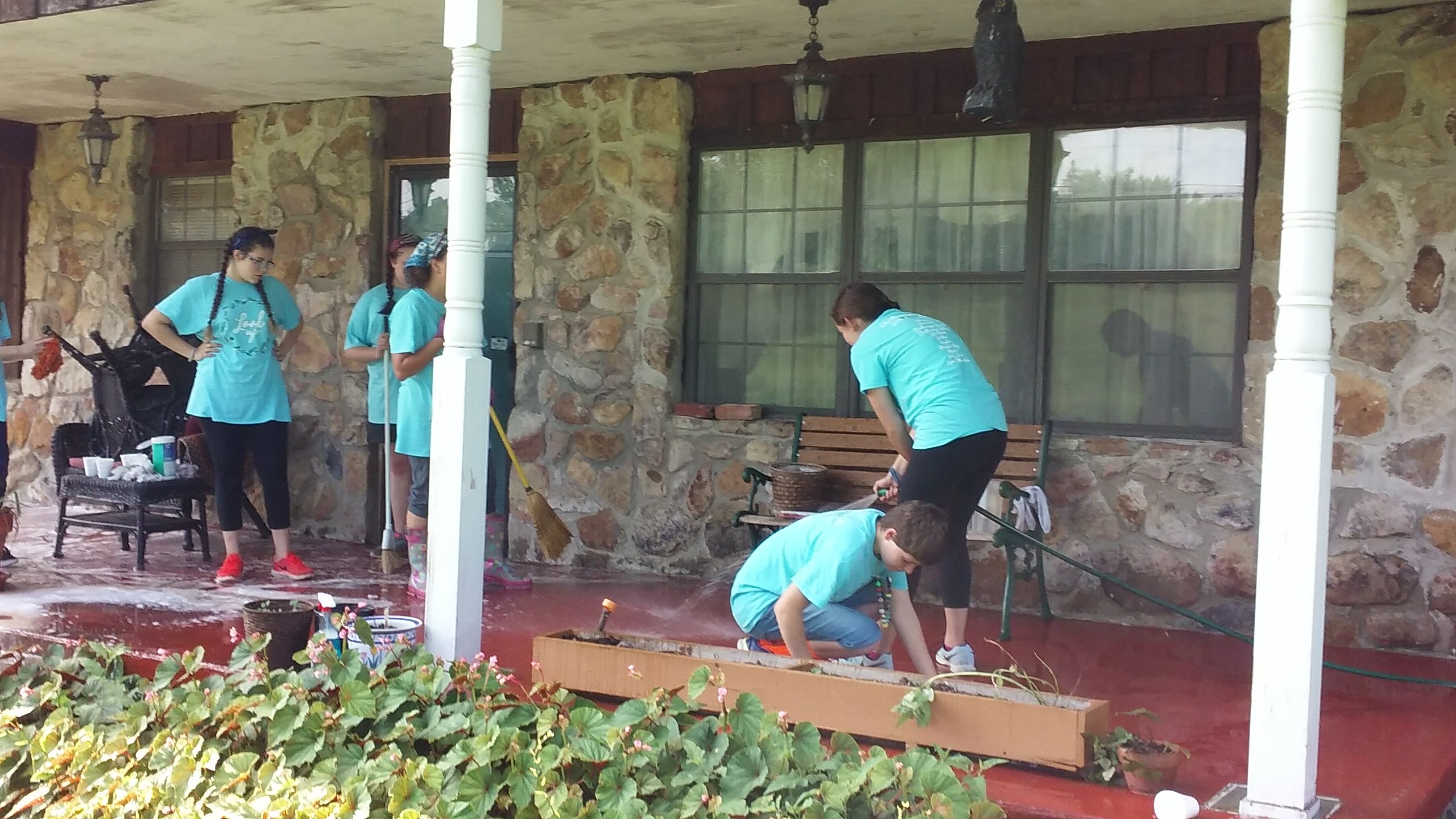 On July 5th members of the Church of Jesus Christ of Latter-Day Saints, partnering with Habitat for Humanity of Catoosa County, volunteered their time to help senior homeowners beautify their yard.
The fourteen volunteers came from the Latter-Day Saints' Young Women's Camp which encompassed young ladies from the Latter-Day Saints' Chattanooga Stake. All the young women came from different wards in the area such as Signal Mountain, Hixson, Dalton, and Brainard.
"Being out here and showing the love of Christ is what we are about." said Laura Smart, the group leader of the young women. "We wanted to be of service to the local area and partnering with Catoosa Habitat was one of the best ways to accomplish that goal."
The young women uprooted and planted trees, removed weeds, cleaned windows, and washed the front porch of the home. "They are a hard working bunch." said Penny Mahon, Executive Director of Catoosa Habitat. "Their work ethic and willingness to serve is so refreshing. It's because of groups like this that Catoosa Habitat can continue to grow and serve more families in Catoosa County."
"We just really appreciate everybody who came out; everybody done a fantastic job." said the homeowners who were helped by the group. "We're not able to do as much now and to have these young people out here to help us really makes a difference."
"By partnering with us, the Church of Jesus Christ of Latter-Day Saints was able to help us show the power of Christ's love by putting it into action." said Penny. "Today just shows what a community of faith can do to help others in need."
Any group wishing to volunteer with Catoosa Habitat can visit catoosahabitat.org and fill out the volunteer interest form. They can also volunteer by emailing Catoosa Habitat at Habitat1@catt.com or by calling their office Tuesday-Thursday at 706-861-5858.
Article by Joshua Kinman-AmeriCorps VISTA member at Catoosa Habitat